This year's Christmas holidays are not a million miles away, and you could want to keep your area rug at home over the holidays when family and friends arrive.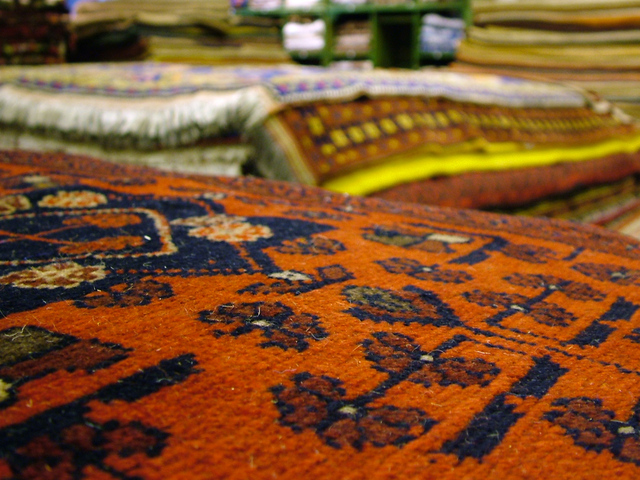 Hi there! It's Ruthie with Arizona Oriental & Specialty Rug Care coming from Prescott, AZ.
This brief article will discuss how to properly care for your area rugs after they've been installed throughout your house.
Like any significant investment, it's critical to keep your new carpets looking great and provide the warm, inviting ambiance you want in your house.
Prescott Valley is rug cleaning experts who can teach you how to get the most out of your area rugs by showing you how to take care of them properly.
Vacuum Like a Professional Area Rug Cleaner
Foot traffic flattens area rugs because it damages the fibers and forces dirt and debris into the weave, all of which wear the weave down. Vacuuming as frequently as possible (daily or weekly, if possible) is the most essential aspect of area upkeep.
Footwear-tracked gravel is easily removed with a vacuum cleaner. Vacuuming your area rugs regularly will help keep them free of pet hair, microscopic insects, and skin flakes. Rugs are like carpets in that they collect all the dust that settles on them and function as a filter for it.
Clean Any Spills Then Call Prescott Valley Area Rug Cleaners
It's critical to clear up spills as soon as possible. Remove any stains or blemishes as best you can because they can be difficult or impossible to get rid of completely.
Keep in mind that rubbing stains out of your area rugs will only spread the stain and any coloring that may be present. Use white lint-free cloths or cloth to dab away the stain. Pet mishaps cause immediate attention because they cause specialized cleaning methods for your area rugs.
Schedule a Local Area Rug Cleaning Service in Prescott Valley
Many people do not understand the importance of hiring licensed and recognized area rug cleaners to clean their carpets. If you wait until your area rugs are visibly soiled before cleaning them, you've already left it too long!
Depending on where they came from, some area rugs already have stain-resistant coatings. Oriental rugs will not and will be subjected to heavy use and abuse.
To be sure, your area rugs get all health benefits. Contact Arizona Oriental & Specialty Rug Care in Prescott or fill in the compact form here for a direct reply.
You can also check out our customer reviews from Birdeye and Yellow Pages
Arizona Oriental & Specialty Rug Care serves Prescott, Prescott Valley, Sedona, Flagstaff, and much of Northern Arizona. We meet the highest standards in professional cleaning area rugs, with rug wash specialists having earned the most increased training, including WOOL SAFE FIBRE CARE SPECIALISTS certification through the WOOL SAFE ORGANISATION. Such extraordinary certification ensures our client's area rugs receive the highest quality care.
Call us for more information on area rug cleaning in the run-up to the Christmas Holidays 2021. You can check more tips and tricks at 928-445-1718, visit our website at www.ArizonaOriental.com, or stop by Monday through Friday 10:00 am to 4:00 pm at our rug washing facility at 565 EZ Street, Prescott, AZ 86301 (pick-up and delivery also available). 07-14-2020

Fill in for a fast response