Do you find it challenging to keep your rugs clean in your house? You quickly realize that this is going to be a difficult mission.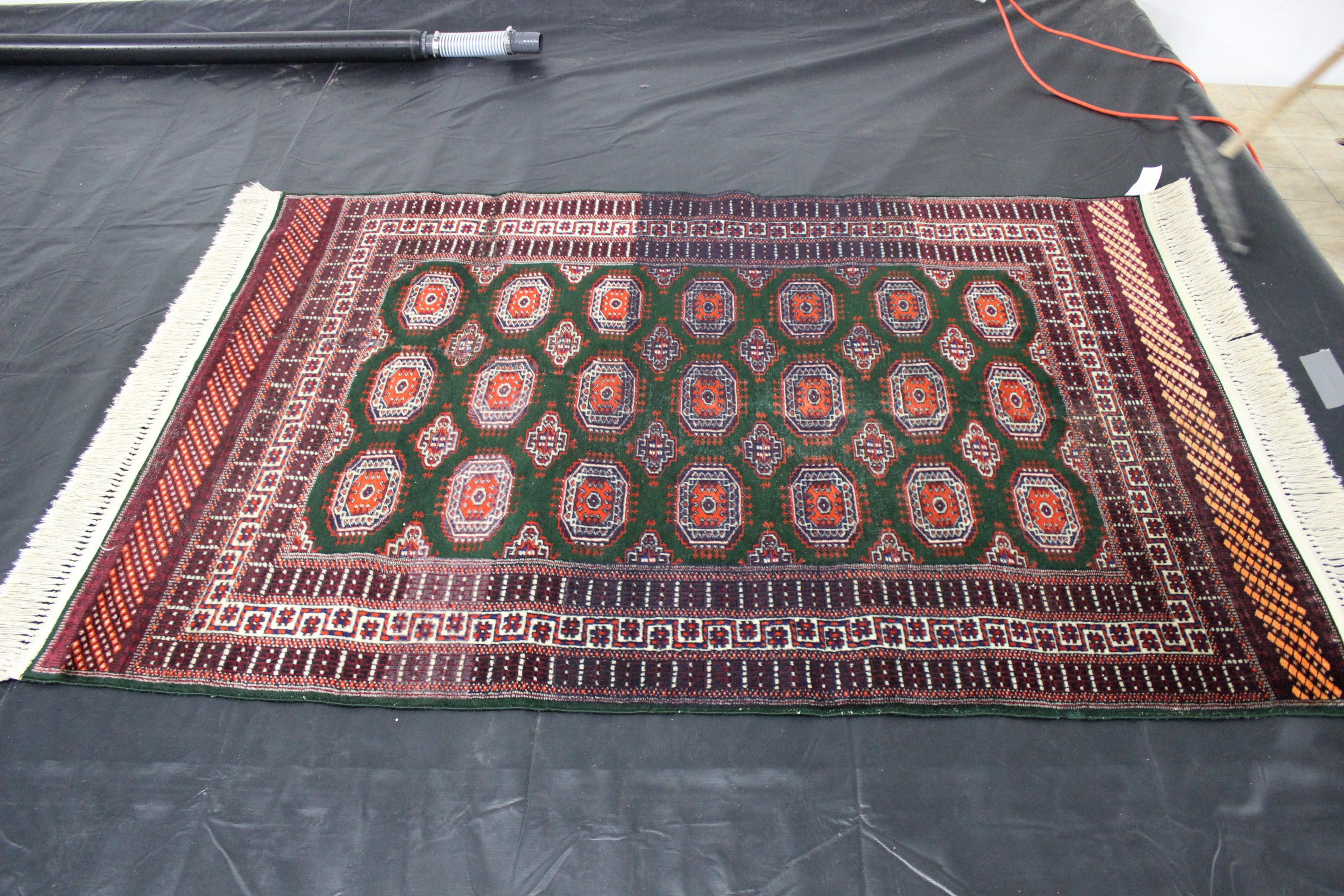 Hi there! It's Ruthie with Arizona Oriental & Specialty Rug Care coming from Prescott Valley, AZ.
We are regularly asked how disasters of this nature should be dealt with. Of course, the first thing you should do is check for stains. While looking for a new rug can be enjoyable, it can be pretty costly if you have an exotic rug.
Before you call your local professional Prescott Valley specialty rug cleaner, here is some of our advice to assist you in avoiding catastrophic damage to your valuable area rug.
Prescott Valley Rug Care Tip #1
Many people are unaware that any stain can be erased with products they already have in their houses. While firms like Arizona Oriental & Specialty Rug Treatment may not be able to clean your rug, they can prevent objects from clinging to it and causing other pollution.
If you have to deal with a spilled drink on your rug quickly, try to extract as much moisture as possible.
This is crucial since the longer you wait to remove it, the more likely the liquid will sink deep into your rugs, making any mishap challenging to remove on your own.
Blot the liquid with your kitchen towels if you're stuck and don't have any clean sponges on hand. To prevent spilled juice from getting on your floor, we recommend placing some below.
Tip #2 Area Rug Cleaning in Prescott Valley
While you may feel that baby wipes are only for your children and used to remove makeup, you may discover that they are also helpful in removing anything that could stain.
Blotting a stain repeatedly will lighten it until it is almost gone.
However, you'll need the assistance of a professional rug cleaning in Prescott Valley to remove the stain from your rug's deepest layers.
Prescott Valley Rug Cleaner Insider Tip
White vinegar is the one thing in your home that has more uses than any other. It can be used around the house for various cleaning and disinfecting activities.
Grab some warm water and a few drops of white vinegar and dab the stain with this solution after you're sure you've got a stain.
You may be astonished at how successful this is. Unfortunately, dust may adhere to the spilled solution because it is sticky deep within the fibers. You'll need your friendly Prescott Valley rug cleaning specialist no matter how much blotting you do.
Finding Specialty Rug Care in Prescott Valley
Carpet cleaning companies may be found all over, but they all utilize the same professional methods and technology, even if some also clean rugs.
Specialty Rug Care is more comprehensive and dealing with severe spill stains will necessitate the assistance of a professional.
Suppose you are searching for professional rug cleaning. In that case, you can contact Arizona Oriental & Specialty Rug Care in Prescott Valley or fill in the compact form here for a direct reply.
Arizona Oriental & Specialty Rug Care serves Prescott, Prescott Valley, Sedona, Flagstaff, and much of Northern Arizona.
We meet the highest standards in professional cleaning of area rugs, with rug wash specialists having earned the highest training, including certification as WOOLSAFE FIBRE CARE SPECIALISTS through the WOOLSAFE ORGANIZATION. Such extraordinary certification ensures our client's area rugs receive the highest quality care.
Call us for more information on stopping allergies by getting rugs cleaned at 928-445-1718, visit our website at www.ArizonaOriental.com, or stop by Monday through Friday 10:00 am to 4:00 pm at our rug washing facility at 565 EZ Street, Prescott, AZ 86301 (pickup and delivery also available). 07-14-2020

Fill in for a fast response