I recently read a question posted on the internet by Amanda who lives in New York City. I think many folks around the country, including Prescott Valley AZ residents share her concern too, so I think it's worth discussing. Amanda was asking for tips on how to clean her area rug from within her NYC apartment. She shared that she vacuums regularly and spot cleans as needed and yet in spite of her diligence her rug has become quite dingy over the past year, especially noticeable on the lighter parts of the rug. She goes on to say that she has been researching how to clean the entire thing, but tips often include taking the rug outside however she only has a small space outside and it would be quite the hassle to get the rug to this area outside. She considered just a good shaking out of the rug from her window but that would only spread debris onto the patio of the neighbor below. Not very neighborly to say the least and not a very thorough cleaning either!
What I happened to notice was that there were no posted tips in response to her question. I believe this is because there really are no easy solutions to her dilemma. The fact of the matter is rugs require proper maintenance and Amanda will never be able to thoroughly clean her rug in her apartment. Sorry AmandaL. Whether inexpensive, as she described her rug or a higher quality rug such as a wool woven or wool hand knotted rug - RUGS REQUIRE A PROPER CLEANING from time to time! Additionally, Amanda didn't mention the type of floor her rug is laying on. If it is wood or a natural stone floor, cleaning the rug in place is not an option because damage to the floor will occur from the cleaning solution and water.
Amanda's choices are limited. The best advice Arizona Oriental & Specialty Rug Care can give consumers here in Prescott Valley AZ with a similar concern to Amanda's is to be diligent with vacuuming as this greatly helps to remove dry soil before it builds up. This alone will help to extend the time needed between cleanings. However this is not a replacement for deep cleaning. The overall dingy look she described is a sure sign the rug is begging for a deep clean. At Arizona Oriental we recognize that regardless of the value of a rug, proper cleaning will still be needed. Proper cleaning includes dusting (removing dry soil), choosing the appropriate cleaning method that matches the rugs construction and dye migration concerns as well as selecting a cleaning solution developed specifically for that rugs fibers.
My suggestion to Amanda and other folks is to skip taking it upon herself to clean her rug. She needs to obtain an estimate for a professional rug cleaner to clean her rug. In New York City her situation of not having the correct environment to clean her own rug is not uncommon. She notes that hauling the rug to a rug cleaner will be very inconvenient. There are many good, professional rug cleaning choices in New York City and all across the country. Here in Prescott, Arizona Oriental & Specialty Rug Care understands the many challenges consumers are faced with. This is why we offer pick-up and delivery service and we even offer setting the rug right back in place – under the furniture. It is our goal to make having your rugs cleaned a very good experience from start to finish.
Fine rugs that you have invested your money in are worth the cost of a good cleaning service. Inexpensive rugs need to be evaluated by the owner and if the rug is in good condition and fits the décor then they too may be worth cleaning regardless of the monetary value of the rugs. Many clients choose to clean what is considered an inexpensive rug because they love the design, it's the right size and color or sometimes the reason is the rug belonged to their Grandma and they just can't part with it.
Till next time, enjoy your beautiful art for your floor and remember a clean rug is a rug that can last you a lifetime!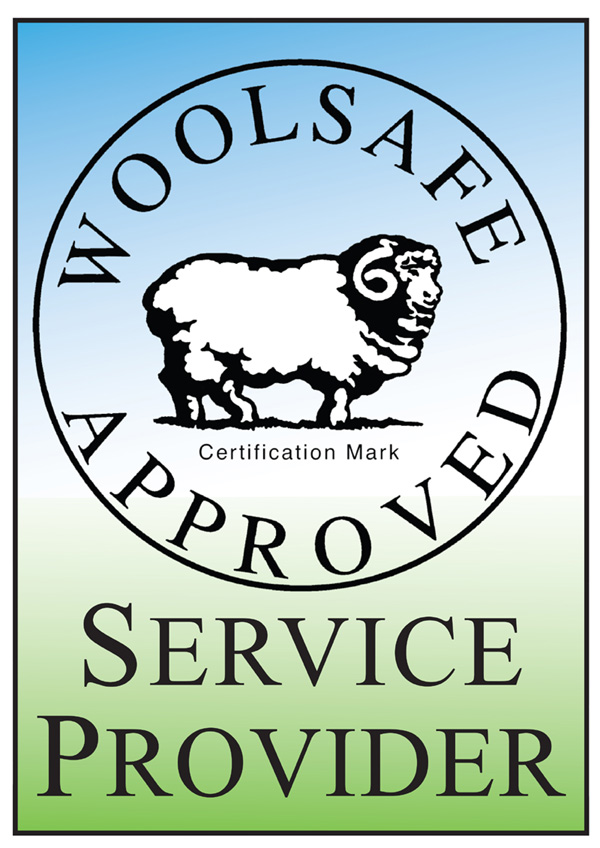 Arizona Oriental & Specialty Rug Care serves Prescott Valley, Prescott, Sedona and much of the Northern Arizona areas. We meet the highest standards in professional cleaning of area rugs with rug wash specialists having earned the highest training, including certification as WOOLSAFE FIBRE CARE SPECIALISTS through the WOOLSAFE ORGANISATION. Such extraordinary certification ensures the area rugs of our client's receive the utmost in care.
Call us for additional information on why cleaning your rug at home is a bad idea and quotes at 928-445-1718, visit our website at www.ArizonaOriental.com, or stop by Monday through Friday 10:00 am to 5:00 pm at our rug washing facility at 565 EZ Street, Prescott, AZ 86301 (pick-up and delivery also available).

Time To Clean Your Rug? Call For a Free Estimate & See If Your Rug Qualifies For FREE Pick Up and Delivery (Saves You $50.00!)