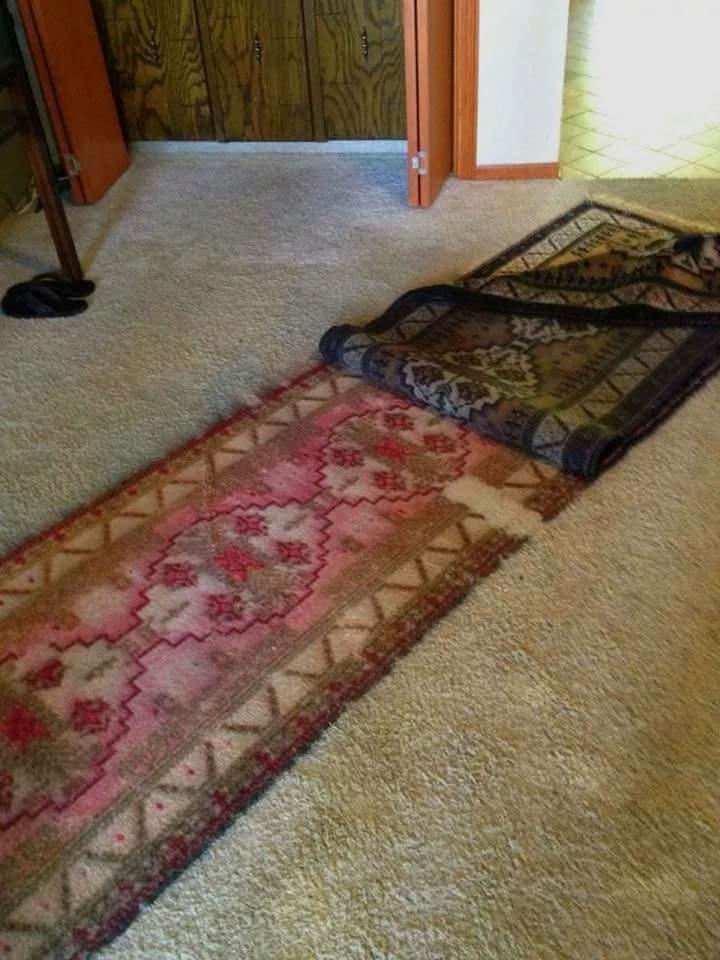 This is a definite "Made me look twice photo". The unfortunate homeowner of this home had a water damage loss. The scope of the damage included this very interesting transferring of rug dyes onto the wall to wall carpet beneath it.
Hi there, I'm Ruthie with Arizona Oriental & Specialty Rug Care in Prescott AZ and I'm always on the lookout for rug stories I can share with my readers. I found this photo and thought you would be as interested as was I.
I'm not sure how long the area rug sat wet on top of the wall to wall, but it was enough time to transfer darn near the entire design…. Kind of like a child's tattoo. Who remembers those? (Does Cracker Jacks bring back memories of this?) I'm guessing the wet rug made contact with the wall to wall for several hours.
Likely the area rug could have been saved with a professional cleaning and loose dye removal treatment, but I doubt there was any hope for the wall to wall carpet!
Keep this image in mind, next time you hear someone say "It's easy to clean area rugs. You just wash them in the driveway and hang them to dry." While that MIGHT work with some rugs, I guarantee that many people have ruined area rugs by doing just that!
The take away lesson here is that NOT ALL RUG DYES ARE CREATED EQUAL AND OFTEN TIMES DYES ARE UNSTABLE AND WILL REQUIRE A PROFESSIONAL CLEANING TO AVOID DYES FROM RUNNING. Don't get yourself in a fix where you try to clean your rug only to find out that you've ruined it.
If you love your rug then why not have it professionally cleaned so you can enjoy your rug for years to come?
We can assist you in all phases of rug care, from cleaning to deodorizing of animal urine to repairs and even adding a sleeve on the back so you can hang your rug on a wall. From machine made synthetics to fine hand knotted silk rugs. I am always happy to provide you with information about our services and free estimates.
Come see why we are quickly becoming known as Northern Arizona's go to shop for area rug care!
Till next time, enjoy your beautiful art for your floors and remember a clean rug is a rug that can last you a lifetime!
Arizona Oriental & Specialty Rug Care serves Prescott Valley, Prescott, Sedona, and much of the Northern Arizona areas.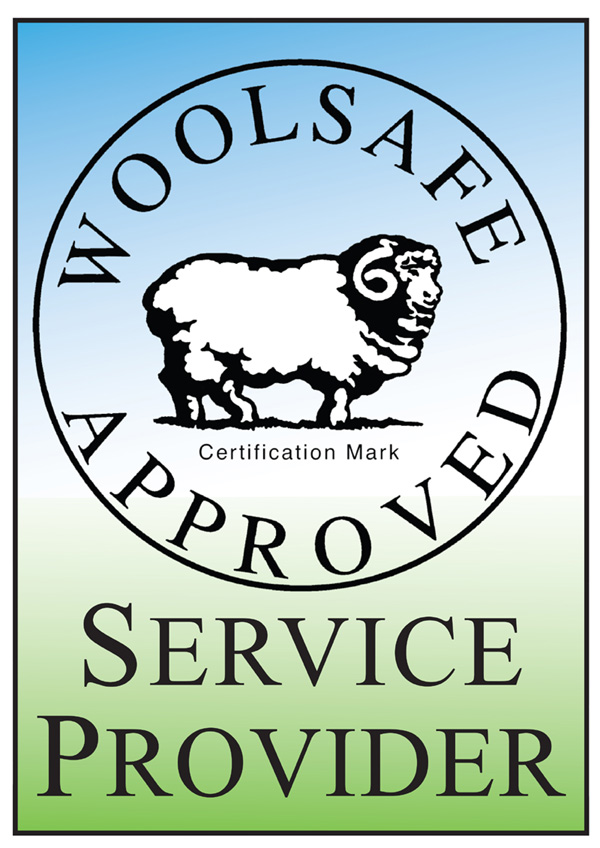 We meet the highest standards in professional cleaning of area rugs with rug wash specialists having earned the highest training, including certification as WOOLSAFE FIBRE CARE SPECIALISTS through the WOOLSAFE ORGANISATION. Such extraordinary certification ensures the area rugs of our client's receive the utmost in care.
Call us for more information on rug dyes that are unstable and require professional cleaning at 928-445-1718, visit our website at www.ArizonaOriental.com, or stop by Monday through Friday 10:00 am to 4:00 pm at our rug washing facility at 565 EZ Street, Prescott, AZ 86301 (pick-up and delivery also available). (2/9/18 3:45 pm)

Rug Dyes That Bleed

Rug Dyes That Bleed