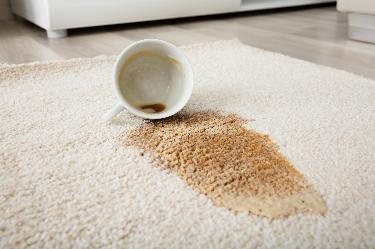 When it comes to rug cleaning in Prescott Valley, locals know that not all services are created equal. To find the best in the business, we asked the community who they call for 5-star rug cleaning services. The resounding answer? Arizona Oriental & Specialty Rug Care. Let's dive into why we are the trusted choice among Prescott Valley residents for all their rug cleaning needs.
Prescott Valley's Rug Cleaning Experts
Before we share what the locals had to say, let's introduce ourselves. Arizona Oriental & Specialty Rug Care is your go-to expert for rug cleaning in Prescott Valley. Our team boasts extensive knowledge and highly trained staff, making us the top choice for rug cleaning services.
Local Testimonials
We reached out to Prescott Valley residents to hear about their experiences with rug cleaning services. Here's what they had to say:
Testimonial 1: Sarah M. "I recently had my Oriental rug cleaned by Arizona Oriental & Specialty Rug Care, and I couldn't be happier with the results. The colors are so vibrant, and the rug feels fresh and clean. They truly live up to their reputation as 5-star rug cleaners!"
How Can You Benefit? Sarah's experience highlights the benefits of choosing Arizona Oriental & Specialty Rug Care. Our expert cleaning services can breathe new life into your rugs, ensuring they look and feel their best.
Testimonial 2: David W. "I've tried a few rug cleaning services in Prescott Valley, but none compare to Arizona Oriental & Specialty Rug Care. Their attention to detail is unmatched, and they take the time to understand the specific needs of each rug. I trust them completely with my prized Oriental rugs."
How Can We Help? David's trust in our services reflects our commitment to excellence. We understand that each rug is unique and requires personalized care. Our highly trained team ensures that your rugs receive the attention and care they deserve.
Testimonial 3: Emily R. "What sets Arizona Oriental & Specialty Rug Care apart is their dedication to preserving the integrity of the rugs. They don't just clean; they also educate you on how to maintain your rugs. It's a holistic approach that I appreciate as a rug owner."
Benefit for Your Rugs Emily's testimonial emphasizes the educational aspect of our services. We believe in empowering our clients with knowledge on rug care, ensuring that your rugs remain in excellent condition between cleanings.
Why Choose Us
Arizona Oriental & Specialty Rug Care is not just a rug cleaning service; we are your partners in preserving the beauty and value of your rugs. With a reputation for 5-star service in Prescott Valley, we take pride in being the top choice for Oriental and area rug cleaning.
When you choose us, you benefit from:
Extensive Knowledge: Our team's expertise in rug cleaning ensures exceptional results.
Highly Trained Staff: Our staff undergoes rigorous training to provide the best care for your rugs.
Personalized Service: We treat each rug with the individualized attention it deserves.
Education: We share valuable tips to help you maintain your rugs.
Don't settle for anything less than 5-star rug cleaning in Prescott Valley. Join the ranks of satisfied locals and choose Arizona Oriental & Specialty Rug Care for all your rug cleaning needs. Contact us now and experience the exceptional rug cleaning services we offer in Prescott Valley, AZ.
Trust the experts at Arizona Oriental & Specialty Rug Care to handle your rug cleaning needs in Prescott Valley, AZ.
You can also check out our customer reviews from Birdeye and Yellow Pages.
Arizona Oriental & Specialty Rug Care serves Prescott, Prescott Valley, Sedona, Flagstaff, and many Northern Arizona areas. We meet the highest standards in professional cleaning of area rugs, with rug wash specialists having earned the highest training, including certification as WOOL SAFE FIBRE CARE SPECIALISTS through the WOOLSAFE ORGANISATION. Such extraordinary certification ensures our clients area rugs receive the highest quality care.
Call us for more information on area rug vacuuming tips and tricks at 928-445-1718, visit our website at www.ArizonaOriental.com, or stop by Monday through Friday from 10:00 a.m. to 4:00 p.m. at our rug washing facility at 565 EZ Street, Prescott, AZ 86301 (pickup and delivery are also available).

Fill in for a fast response